Condors!
Paul and special guest co-host Chris Braaten join forces this week to talk about some uniquely awesome Californian birds: condors!
Chris Braaten is the host of a delightful new podcast called I Like To Like Things where passionate people talk about the things they love! Go check it out! It's going to be available on all podcasting services. Click here to go to iTunes or click on the logo below!
Chris has a wonderful zoo in his hometown of Bakersfield, California! The California Living Museum (CALM) is an amazing place where native Californian animals like the condor are rehabilitated and released into the wild. Condors would literally be extinct without CALM. Click here or on the image below to visit their website and if you're in California: GO!

Condors are nature's clean up crew! Something has to eat all of that dead stuff and condors are really good at it. Article courtesy of howstuffworks.com.
"Ay you gonna finish that?"
Are condors "flying primates"? Holy cats they are smart birds. Article courtesy of smithsonianmag.org.
crap it even looks smart!
DC Comics' very cool, very underutilized Black Condor. ::sigh:: Oh, DC.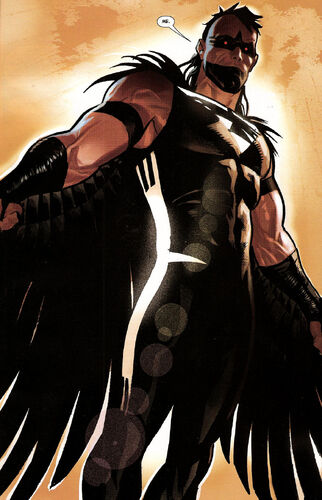 Behold the power of sneezing!
The now famous clip of a condor on the loose at the beginning of a Bakersfield Condors hockey game. Video courtesy of YouTube user EHKVideoHome
Back when times were good for the condors Native Americans revered them. In time however there were only 22 condors left in the wild. Take some time to read about the heroic efforts of wildlife conservationists to bring this majestic bird back from the brink of extinction here and here. It's just amazing. Articles courtesy of condortales.com, nps.gov and smithsonianmag.com.
To help out the condors California has completely banned lead ammunition for hunting. This is great news as condors don't take the time to pick out the lead pellets from carcasses that "hunters" leave. Article courtesy of futurity.org:
Now you know a little more about condors than you did this morning! What do you think of them? We want to hear from you! Send us your suggestions for animals you'd like to hear us talk about, or just drop us a line about anything at varmintspodcast@gmail.com! We might even read your email on the show.
Your feedback is always welcome!
And a very special welcome to the more than 1,200 of you that gave us a like on our Facebook page. Holy cow! Thank you! We hope you like what you hear and we look forward to hearing from you soon!
All other images on the page are featured on the linked websites.
About our voice actors:
Chris "Toph" Green is the host of the GravityBeard podcast.
Josh Hallmark runs the Our Americana network and hosts the podcasts Our Americana, The Karen and Ellen Letters, Playlist and True Crime Bullshit.
Justine and Santiago are the hosts of the very funny Weird With You podcast.
and last but never least, Stacey from Rough Giraffe.