Earthworms!
This week on the Varmints! podcast join Paul and Donna to talk about those squishity, squiggly dirt eatin' chums, the earthworms!
But first, the news!
Can Earthworms help us Grow Food on Mars? Maybe? Read all about it here, courtesy of National Geographic.
Why are Earthworms so slimy? Check it out! Courtesy of Science Learning Hub.
Bioluminescent, slimy goodness.
Wanna know how earthworms reproduce? We know you do. Check it out here, courtesy of animals.howstuffworks.com.
Blech.
Who is Earthworm Jim? Find out here courtesy of good ol' Wikipedia.
Worm in a cybersuit. Why not?
Guess who studied earthworms for 40 years? This guy down below. Read about it here courtesy of Science Learning Hub!
Chuck Darwin, Earthworm Specialist. Who knew?
Why do earthworms surface when it rains? Find out here courtesy of Scientific American.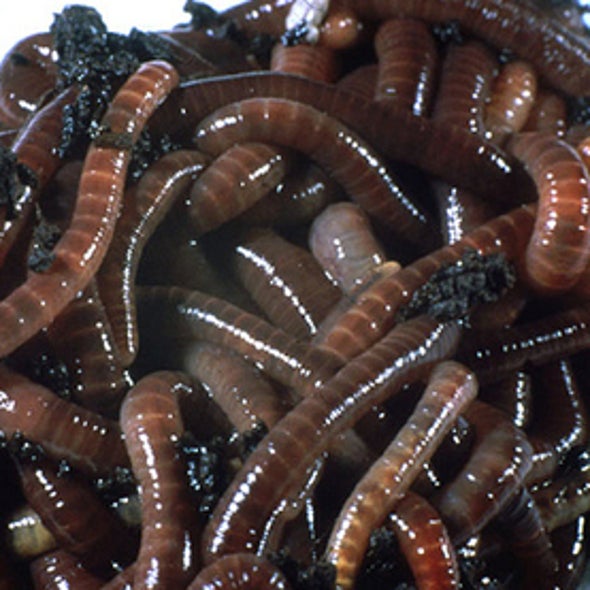 Hmm. Yep, still super slimy.
Earthworms can sometimes be invasive! Read about it here courtesy of Scientific American.
Now you know a little more about earthworms than you did this morning! What do you think of them? We want to hear from you! Send us your suggestions for animals you'd like to hear us talk about, or just drop us a line about anything at varmintspodcast@gmail.com! We might even read your email on the show.
Your feedback is always welcome!
And a very special welcome to the more than 1,200 of you that gave us a like on our Facebook page. Holy cow! Thank you! We hope you like what you hear and we look forward to hearing from you soon!
All music is licensed under a 
Creative Commons Attribution

 license (https://creativecommons.org/licenses/by/4.0/) Artist: Kevin MacLeod (incompetech.com)

About our voice actors:
Chris "Toph" Green is the host of the GravityBeard podcast.
Josh Hallmark runs the Our Americana network and hosts the podcasts Our Americana, The Karen and Ellen Letters, Playlist and True Crime Bullshit.
and last but never least, Stacey from Rough Giraffe.