Emus!
Woo hoo! It's our 100th episode and we have all sorts of fun stuff in store! First, we're joined by nationally recognized biologist and TV personality, Corbin Maxey, to discuss emus! And, we announce the winners of our Cellphone Backyard Wildlife Photo Contest! It's going to be a fun ride, and we'd like to thank you, the listener, for making 100 episodes possible. You Varminions rock! Let's get our giant bird on!
Corbin Maxey and a Napoleon the emu! Check out his website at CorbinMaxey.com.
Emus' long necks let them see over pretty much everything. Yes, the fluffy dino sees you.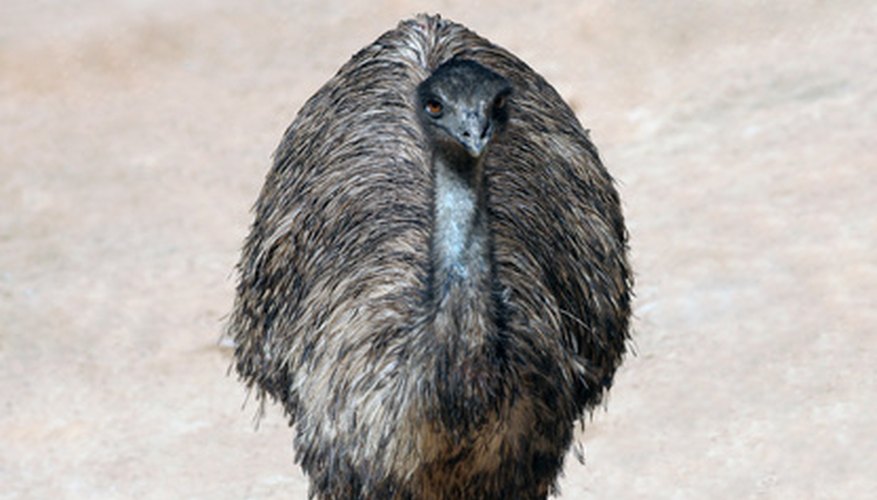 "Ooh, wind yer neck in!"
How fast can emus run? Well, how does a demonstration strike your fancy? Video courtesy of YouTube user MadFeral.
No emus were injured while making this video. But, they did rock and/or roll.
Emu eyes have nictitating membranes! This adaptation keeps the eye hydrated and offers an extra layer of protection.
Give us a wink, emu!
Super smarts unnecessary. Look at dat face!!!
Royalist emu confronts Sir Michael Parkinson, Video courtesy of YouTube user aussiecrowntv.
Emu puppet run by Rod Hull. What a weird guy! We love him!
Meeting Farmer Ernest! Video courtesy of YouTube user DingoCrash.
A bane on all quest-reward-smashing bad guys! Bad bad guy! No cookie!
Emu plays fetch just like a doggie! Video courtesy of YouTube user The Dodo.
Go fetch! Good bird!
Emus make a really great drumming sound! Here is a sample courtesy of YouTube user Muhamed Faour!
Boom, boom, boom!
Now you know not to mess with the emu!
Emus are fantastic swimmers! Here's a video of them doing just that, courtesy of YouTube user Alexandra Douglas.
Dino swim time. All humans out of the pool!
And now! The winners of our Cellphone Backyard Wildlife Photo Contest!
In third place, our judges said:
"This photo of a tortoise… or possibly my grandfather wearing some armor. Either way, I wanted to ding this photo for looking just slightly overexposed and for the odd shadows cast by the lighting, but I think that drew me in more and my criticisms became positives. The weird lighting matches the old man face and the expression it makes and I could not look away. Really interesting shot of a beautiful animal."
Congratulations to the third prize winner: Chris!

In second place the judges said:
"This person gave herself the difficult task of asking insects and spiders to sit still long enough to get good shots of them and it paid off. It took some time but I finally decided this one was my favorite due to the fantastic bright orange that is the perfect complement to the green of this background, they way your subjects are just slightly off center and bees… I really just think bees are supercool."
Congratulations to the second prize winner: Angie!

And now the first place winner of the Varmints Cellphone Photo Wildlife Contest!
The judges said:
"This person turned in an incredibly charming shot that really got under my skin and made me smile. This shot captured a candid family moment that piques my curiosity and makes me wonder what they're looking at. This shot is cropped in an interesting way with the hen spilling out of frame while acting as a contrast to her chick. She's both a subject and a background to the image while the actual background accomplishes a lot by being full of details without taking attention away from the birds. This photo has charisma and drips with rural American flavor and I think it's a perfectly captured moment."
Congratulations to the first prize winner: Mandy!

 Thanks everyone for your participation! 
Now you know a little more about emus than you did this morning! What do you think of them? We want to hear from you! Send us your suggestions for animals you'd like to hear us talk about, or just drop us a line about anything at varmintspodcast@gmail.com! We might even read your email on the show.
Your feedback is always welcome!
And a very special welcome to the more than 1,200 of you that gave us a like on our Facebook page. Holy cow! Thank you! We hope you like what you hear and we look forward to hearing from you soon!
All music is licensed under a 
Creative Commons Attribution

 license (https://creativecommons.org/licenses/by/4.0/) Artist: Kevin MacLeod (incompetech.com)

About our voice actors:
Chris "Toph" Green is the host of the GravityBeard podcast.
Josh Hallmark runs the Our Americana network and hosts the podcasts Our Americana, The Karen and Ellen Letters, Playlist and True Crime Bullshit.
and last but never least, Stacey from Rough Giraffe.