Manatees and Dugongs!
Things get more than a little gassy and silly as Paul and Donna talk about manatees and dugongs this week! Lettuce learn about some sea cows together!
When water rises manatees can get stuck! The Florida Fish and Wildlife Commission is there to get them unstuck! Article courtesy of the Washington Post.

The good guys to the rescue!
What do manatees and dugongs have in common? They fart. A lot. For buoyancy of course. Also to make Paul and Donna laugh and laugh.
Jeez Louise here's some manatees cutting the cheese and that guarantees the ease with which they swim through the seas. Watch this video please! Courtesy of YouTube user Columbus Zoo and Aquarium: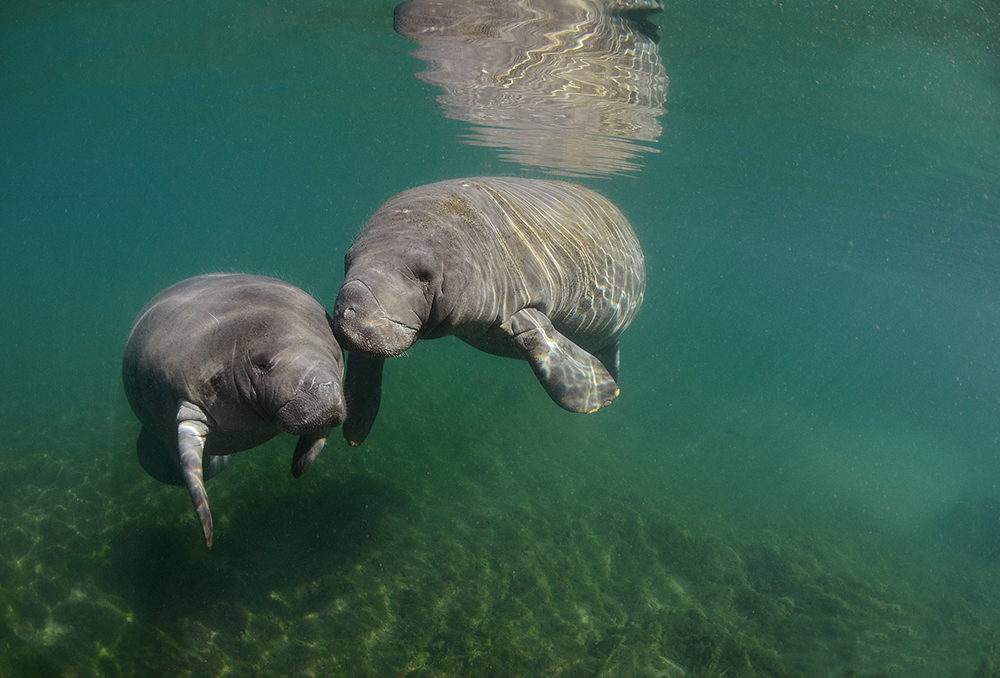 These are manatees.
There are no manatee or dugong superheroes but you CAN go down to Florida and see them at any number of places in the wild or in captivity! Article courtesy of tripstodiscover.com
There are rules. This isn't 'Nam.
If you can't make it to the waters off of north Australia anytime soon you can live vicariously through Jonathan Bird's Blue World videos! Courtesy of YouTube user BlueWorldTV:
Is it a sea cow or a mermaid? Well we know the difference but did oldy times sailors? Articles courtesy of howstuffworks.com and ocean.si.edu
Now you know a little more about manatees and dugongs than you did this morning! What do you think of them? We want to hear from you! Send us your suggestions for animals you'd like to hear us talk about, or just drop us a line about anything at varmintspodcast@gmail.com! We might even read your email on the show.
Your feedback is always welcome!
And a very special welcome to the more than 1,200 of you that gave us a like on our Facebook page. Holy cow! Thank you! We hope you like what you hear and we look forward to hearing from you soon!
All other images on the page are featured on the linked websites. Copyright Disclaimer under section 107 of the Copyright Act of 1976, allowance is made for "fair use" for purposes such as criticism, comment, news reporting, teaching, scholarship, education and research. "Fair use" is a use permitted by copyright statute that might otherwise be infringing.
Screenshot this, send it to varmintspodcast at gmail dot org, tell us your favorite thing about this episode and get a coffee mug.
About our voice actors:
Chris "Toph" Green is the host of the GravityBeard podcast.
Josh Hallmark runs the Our Americana network and hosts the podcasts Our Americana, The Karen and Ellen Letters, Playlist and True Crime Bullshit.
Justine and Santiago are the hosts of the very funny Weird With You podcast.
and last but never least, Stacey from Rough Giraffe.