Tiny Monkeys!
Join us for adorable itty bitty fun as we discuss the cutest of all the primates: tiny monkeys!
But first, the news!
Oh, you kids are such a hoot.
Tamarin Monkeys! Article courtesy of animalcorner.co.uk.
I say, I'm an adorable little chap, wot wot?
Marmosets love YouTube Tutorials! Video courtesy of YouTube User Live Science.
So, it's twiddle the thing, then push the other thing, then…
All about macaques! Article courtesy of bbc.co.uk.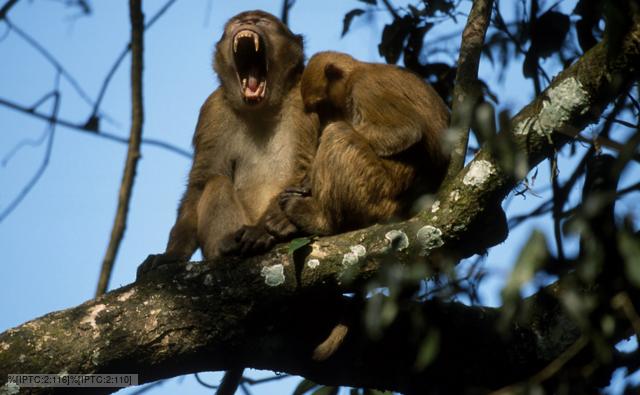 Ohhh being cute makes me so tired!
Capuchin Monkeys protest unequal pay! Video courtesy of YouTube user Ted Blog Video.
Time for tiny monkeys to unionize.
Barrel of Monkeys game, video courtesy of YouTube user tvdays.
More fun than a barrel full of monkeys. Wait…
Gremlins: Faces In The Forest, video courtesy of YouTube user MonkeyMan.
Way cuter than Gremlins and safe around water!
Mauro in Rio. Video courtesy of YouTube user PREDAQUEEN.
The squee'i'est thieves in the animal kingdom!
Finally a special thanks to singer-songwriter Jonathan Coulton for allowing us to open the show with a portion of the song "Code Monkey". We're both big fans of his and we really appreciate it. Thanks, Jonathan! If you enjoyed that little tune and want to check out more, we highly recommend that you do that! Click anywhere on this sentence to go directly to his website to listen to more of his music, buy his albums or find out where he's performing live!
Now you know a bit about tiny monkeys! What's your opinion on them? We want to hear from you! Send us your suggestions for animals you'd like to hear us talk about, or just drop us a line about anything at varmintspodcast@gmail.com! We might even read your fascinating email on the show.
Your feedback is always welcome!
And a very special welcome to the more than 1,200 of you that gave us a like on our Facebook page. Holy cow! Thank you! We hope you like what you hear and we look forward to hearing from you soon!
Music used:
"Code Monkey" by Jonathan Coulton – 
Attribution-NonCommercial 3.0 Unported
(CC BY-NC 3.0)
"Dubakupado" "Monkeys Spinning Monkeys" "Quirky Dog" by Kevin MacLeod (incompetech.com)
Licensed under Creative Commons: By Attribution 2.0:
Featured image by Buffy May, "Pygmy marmoset" Attribution 2.0 Generic (CC BY 2.0)
Featured image by Greger Ravik, "Common marmoset" Attribution 2.0 Generic (CC BY 2.0)
Featured image by Bjorn Watland, "Tamarin" Attribution 2.0 Generic (CC BY 2.0)
Featured image by John5199, "Barbery Macaque (1)" Attribution 2.0 Generic (CC BY 2.0)
Featured image by Tyrone Adams, "Capuchin" Attribution 2.0 Generic (CC BY 2.0)